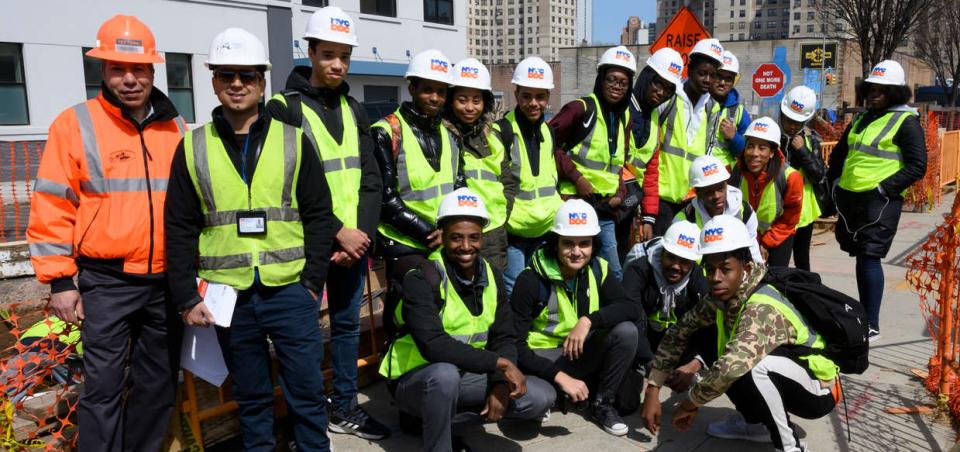 City Polytechnic High School of Engineering, Architecture, and Technology is a small, thriving 9-14 P-Tech school that prepares students for both college and careers. 
City Poly pairs a strong academic environment with social and emotional supports, ensuring that students thrive during their crucial teenage years. Students are immersed in a range of experiences to help them make informed post-secondary choices. All students have access to rigorous courses, advanced placement, and dual-credit college classes through our partnership with City Tech. Industry partners provide work-based learning experiences and internships.
Every City Poly student has the opportunity to earn a no-cost Associate's degree from CUNY College of Technology in one of three pathways. Students that choose to attend college outside of our partnership are guided by our College Career and Future Planning Office.
As a community, we see, cherish, and appreciate each and every child. Helping them reach their greatest potential is our collective joy.