Early College City Tech Partnership and Value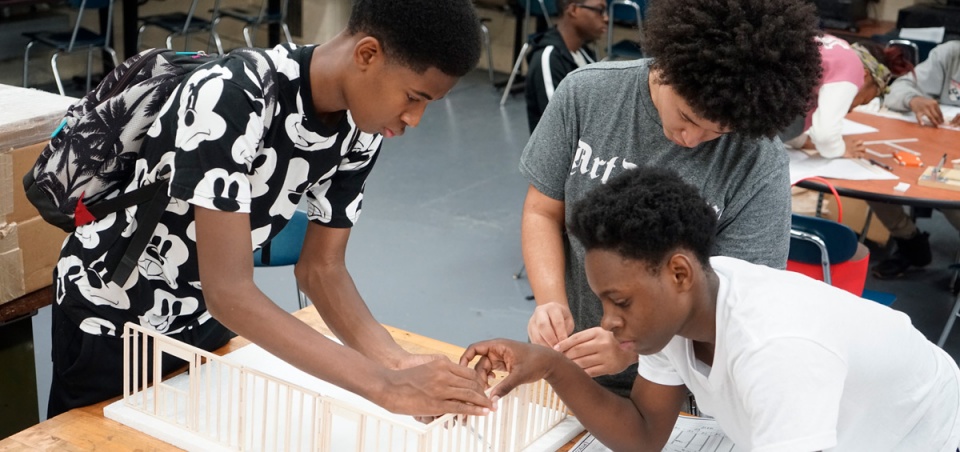 Early college and career schools, also called NYC P-TECH Grades 9-14 schools (Pathways in Technology Early College High Schools), offer a six-year program where students can earn a high school diploma and a no-cost, career-specific Associate's degree (or up to two years of transferable college credits), plus gain valuable workplace skills.
As both an early college and a Career and Technical Education (CTE) school, each ECI school has a specific science, technology, engineering, or math-based career theme for its rigorous academic and CTE program. Students participate in career exploration activities with the school's lead industry partners, including work-based projects and internships. Students may also begin taking tuition-free college classes as early as 10th grade at the partnering college and have until the 14th grade to complete the college credits towards an Associate degree.
At City Poly, students complete most of their high school requirements in their junior year (11th grade) and also begin taking college and/or AP courses. In their senior year, they take college and/or AP courses.
While we see it as a part of our mission to get students excited about careers in architecture and engineering; we understand, accept, and celebrate when students choose to seek other passions, interests, and curiosities. Through college courses, work-based learning experiences, and the work of our College, Career and Future Planning Team, we help students make informed decisions about their post-secondary plans.